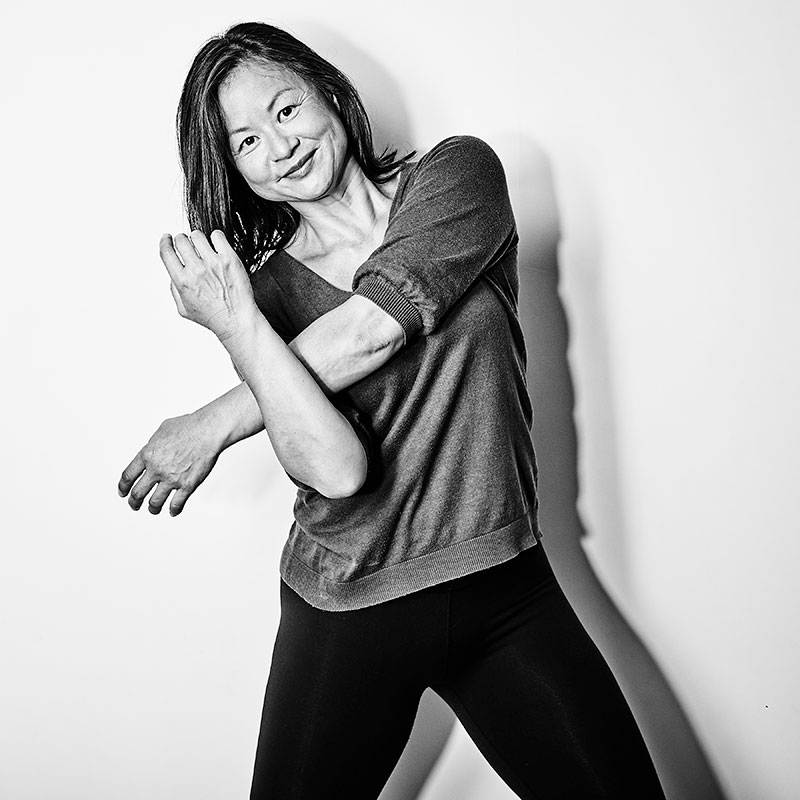 Karin's first introduction to yoga was in 1999 while working as a professional performer on musical theatre stages in the West End, London and in Germany and Switzerland. She subsequently went on to study extensively with Yin Yoga founders and mentors Paul & Suzee Grilley, Power Yoga founder Bryan Kest and Insight Yoga founder Sarah Powers. She has also completed a Restorative Yoga course at CYTT with Karla Brodie and Neal Ghoshal and is an iRest Yoga Nidra Level 1 teacher.
Karin began her yoga teaching journey in 2009. Her classes focus on creating a nurturing space for her students to connect to their intuitive selves. She is interested in weaving mindfulness practices with the nourishing passive poses while respecting and honouring the unique anatomical, emotional and physical states of the student.
Karin is passionate about the potency of yin and restorative yoga practices and believes they are a vital antidote to the fast-paced yang lives of our modern western society.
Karin and her partner Markus Giess are co-directors of Yin Therapy. They specialise in offering 200hr Yin Yoga & Anatomy Teacher Training courses, workshops, retreats and classes in German and English, in Germany, Switzerland, Austria, Australia and New Zealand.
She is grateful to her family, friends, yoga teachers and students who have assisted her on her yoga journey, and above all, she is grateful to her son Kahanu for fast tracking her yoga practice off the mat and into "real life"…every minute of every day!